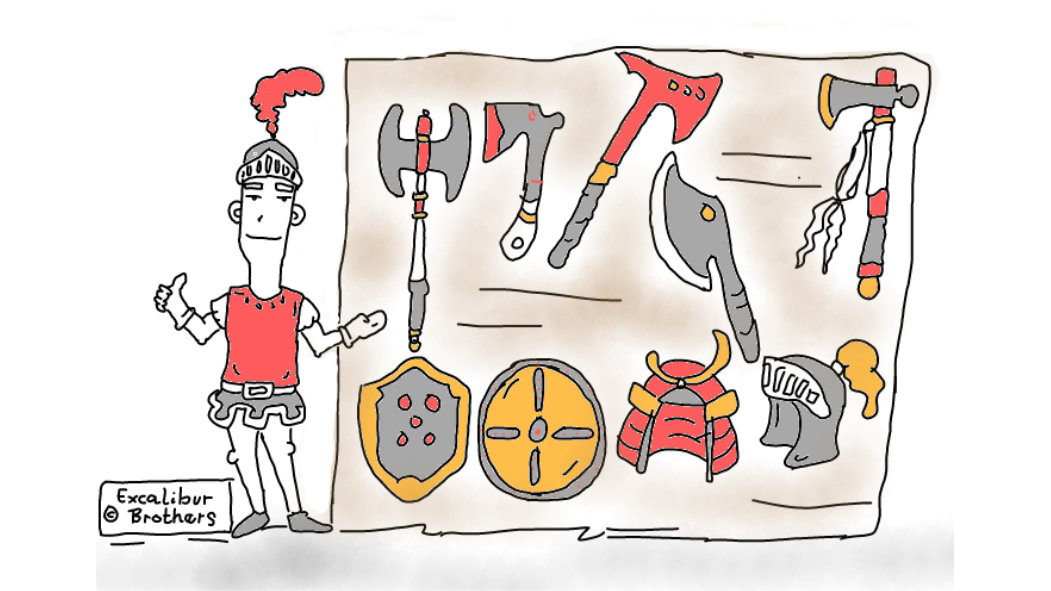 Excalibur Brothers offers a variety of battle axes, full size and miniature medieval helmets and samurai armor. Our full size helmets are wearable but do require padding sized to the individual's head. Whether you're headed to the renaissance festival or just want something cool to display you're sure to find something you love. Check out some of our bestsellers here or click on a category to view all available selections.
---
---
---
---
Battle Axes | Medieval Helmets | Samurai Armor
---
FREE GROUND SHIPPING IN CONTINENTAL UNITED STATES ON ORDERS OVER $199!