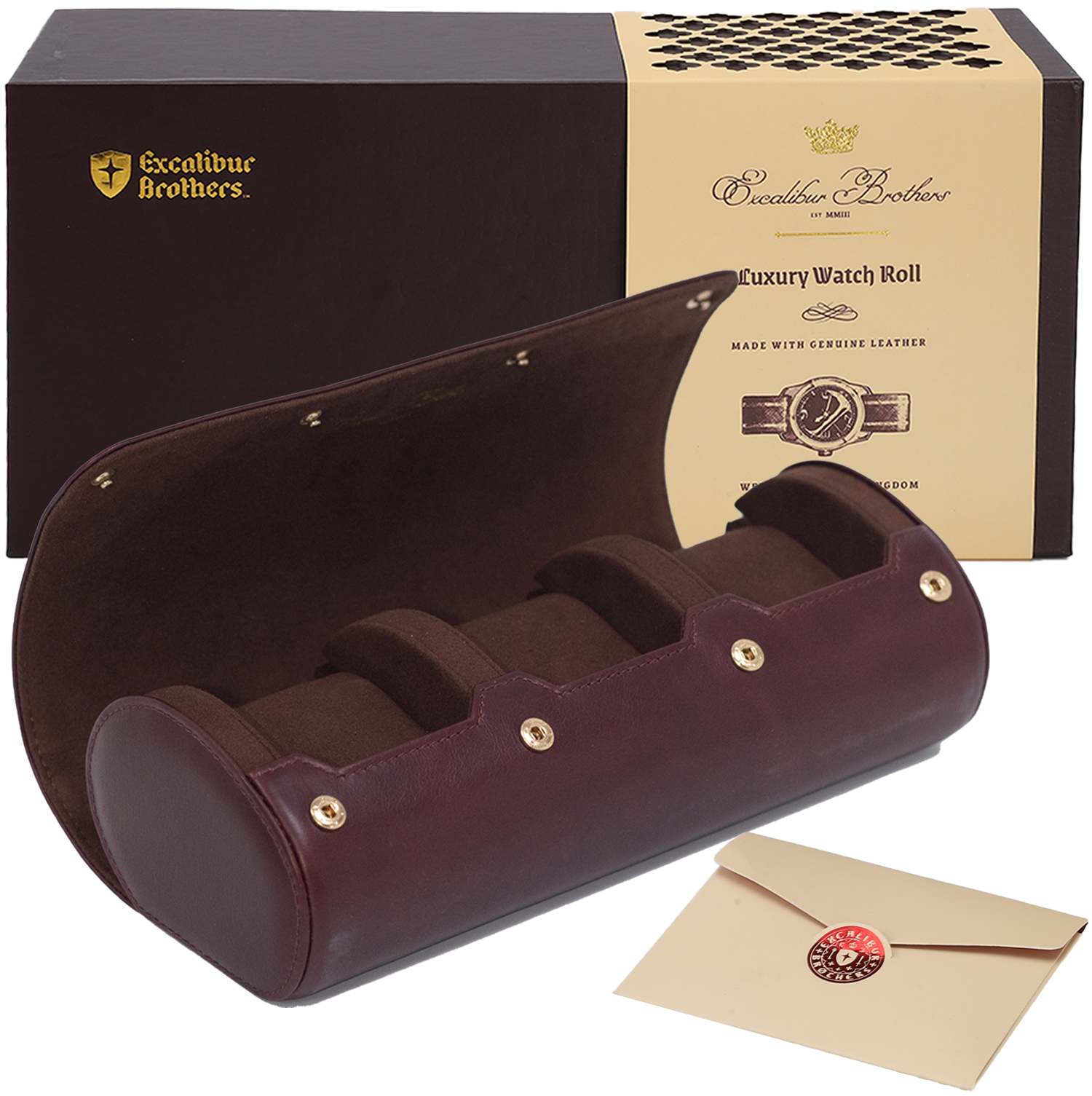 ---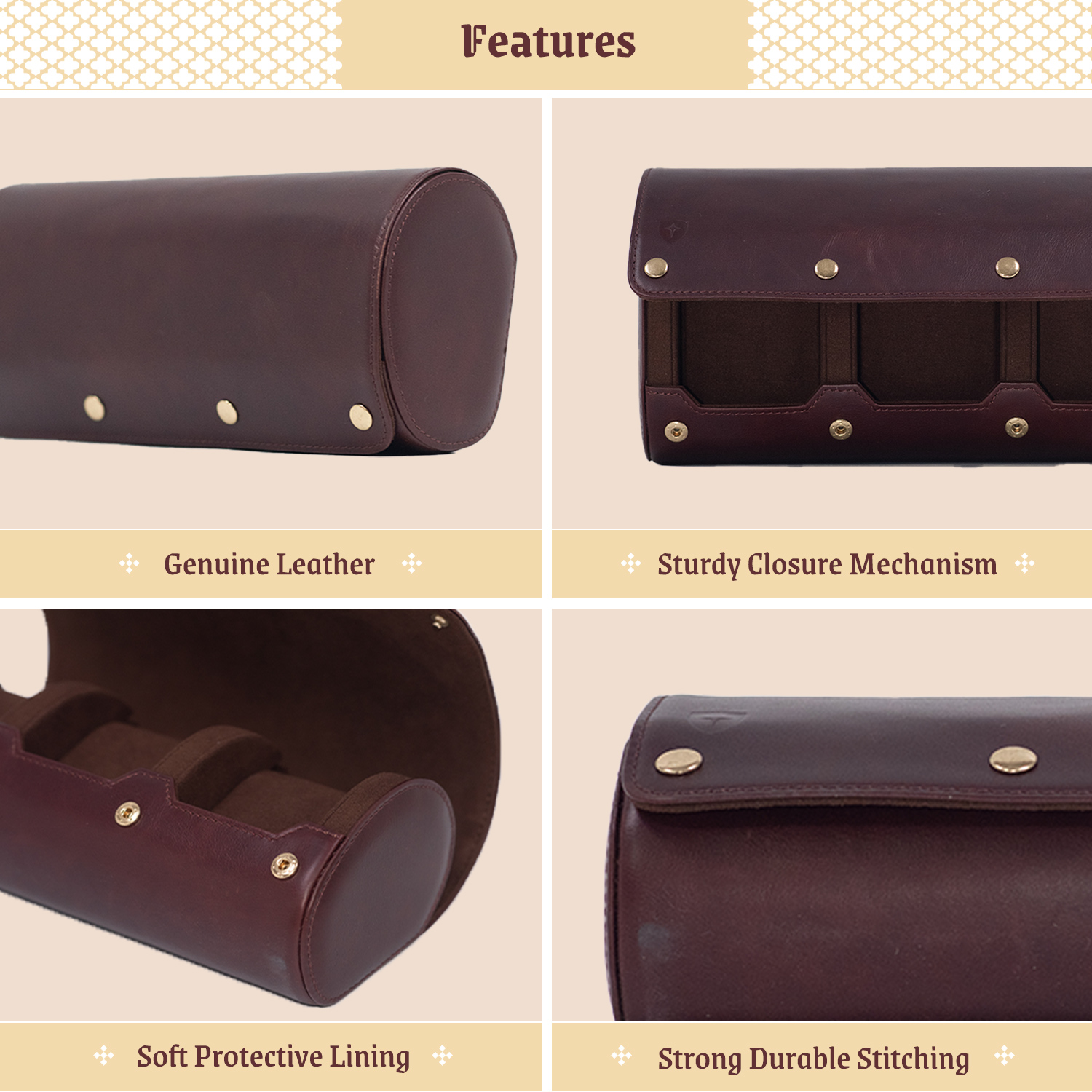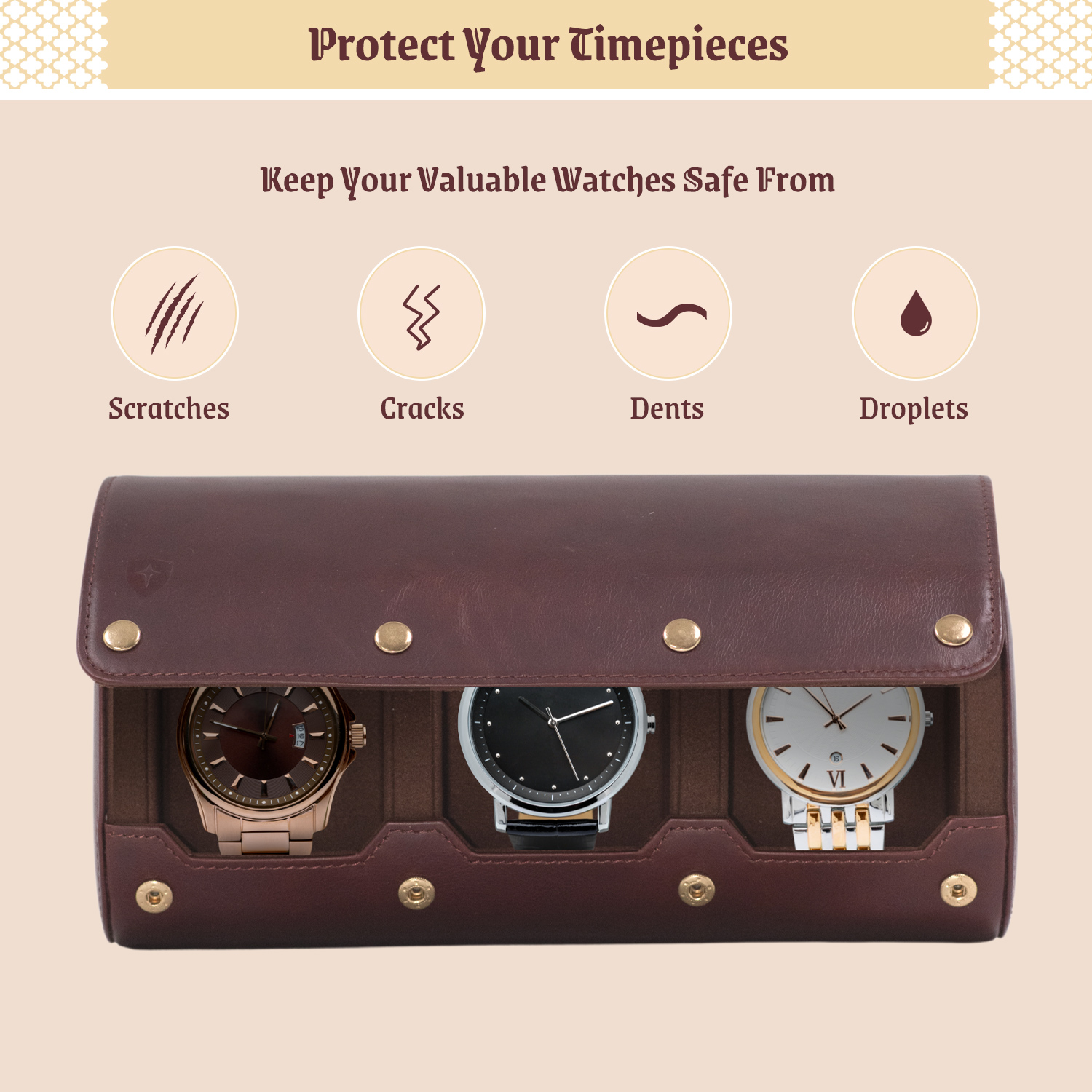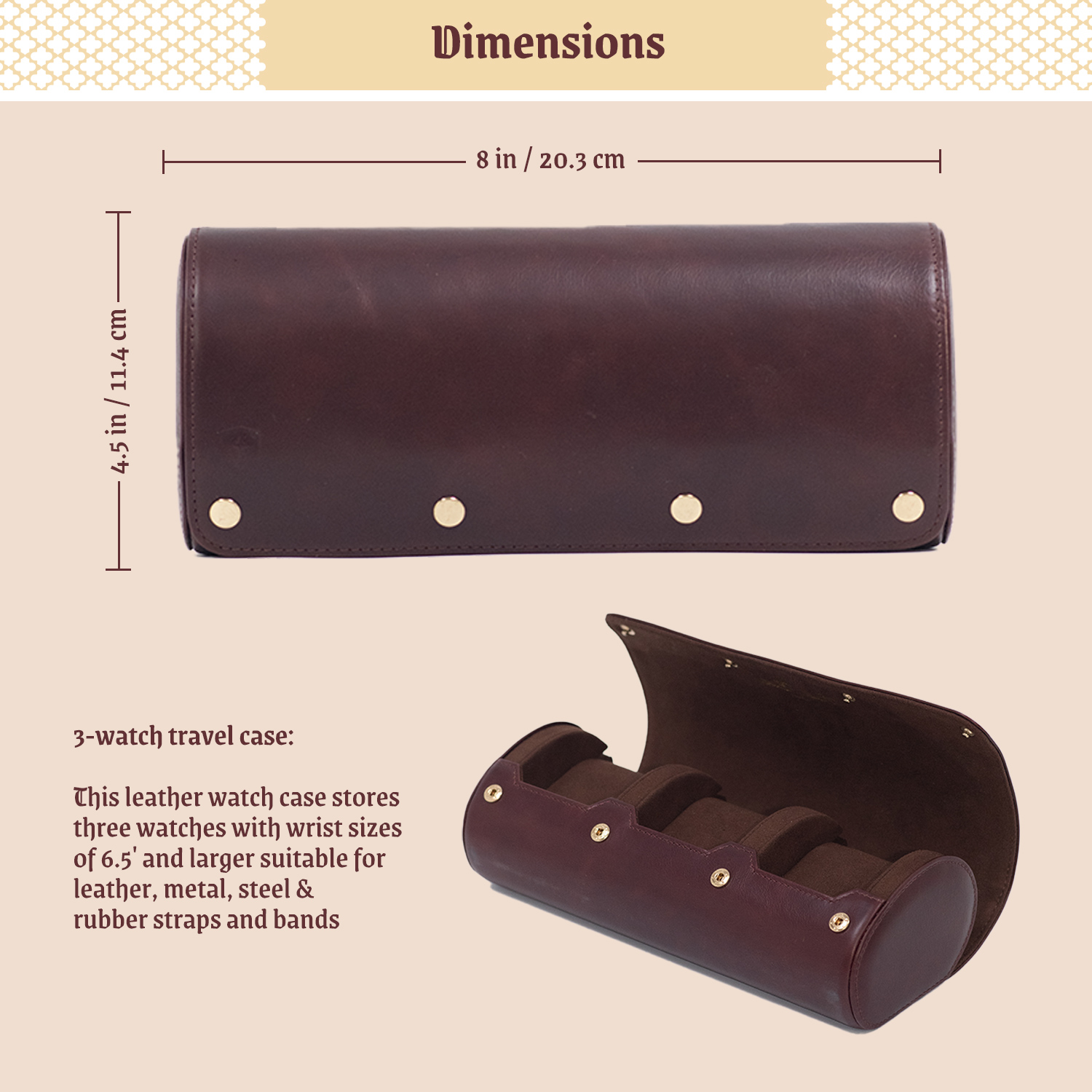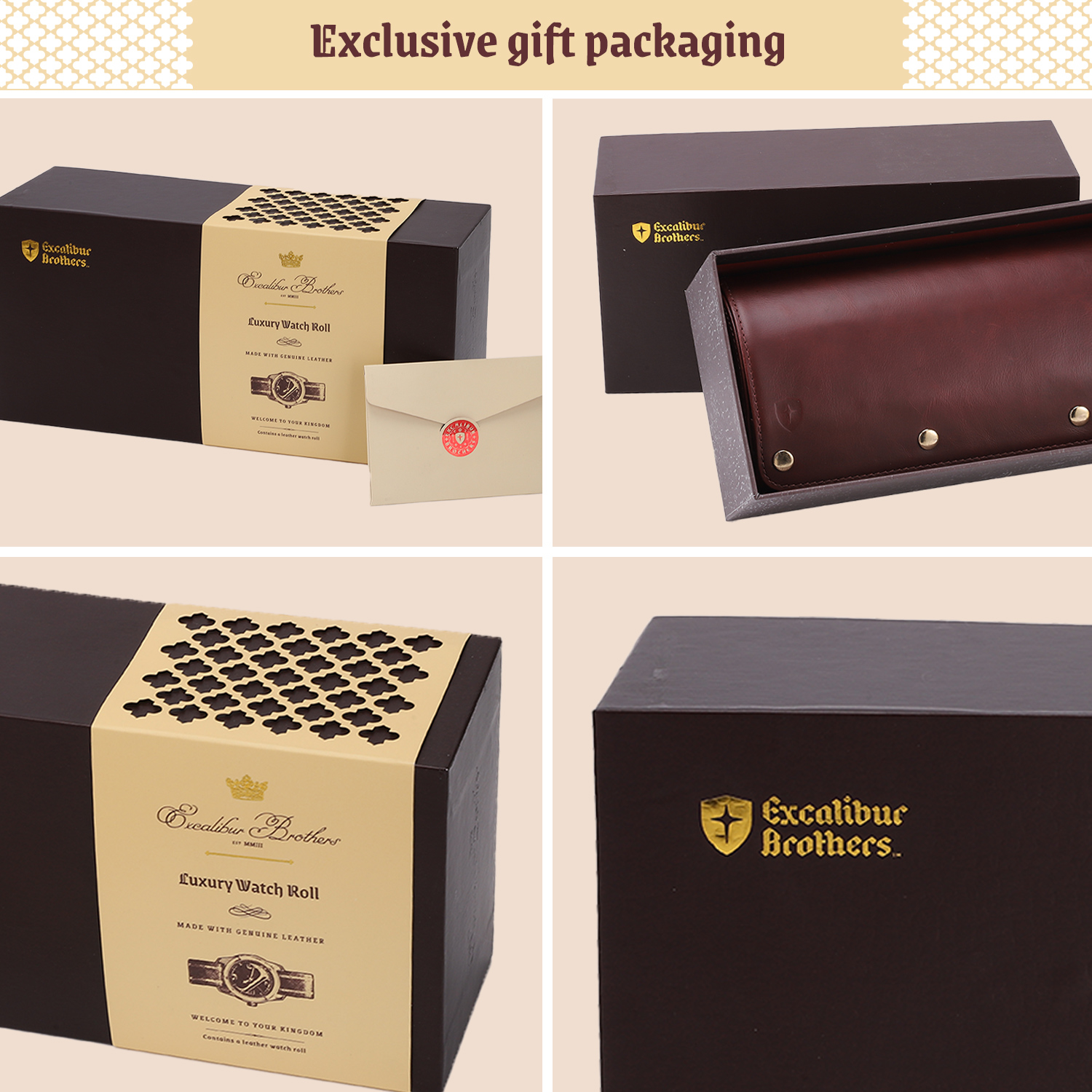 Excalibur Brothers Genuine Brown Leather Watch Roll Case - Luxurious Travel Watch Roll Organizer for 3 Timepieces with Spacious Compartments With Soft Protective Lining in Brown Leather
---
---
Hear ye, hear ye! Keep your precious timepieces safe and organized with the Excalibur Brothers genuine leather watch roll case. Crafted with the finest leather, this watch roll case is specifically designed to protect your valuable watches from scratches and bumps that may damage their exquisite details. The soft and protective material inside guarantees that your watches remain unscathed and secure

Featuring three compartments, this watch roll can hold up to three watches with ease, ensuring that your treasured possessions remain in one place. The compartments are also lined with soft, protective material to keep your watches secure and safe from any harm. This watch roll's spacious compartments are capable of holding various watch sizes, making it the perfect storage for all of your timepieces.
Compact and easy to store, this watch roll measures just 4.5 inches by 8 inches, making it a convenient travel companion. Whether you're storing your watches at home or carrying them with you on the go, this watch roll provides the protection and organization you need to keep your watches in their pristine condition.
The sleek, black leather exterior and classic stitching of this watch roll make it a stylish accessory for any watch enthusiast. This watch roll's sophisticated design and high-quality leather add a touch of class to your watch collection, making it the perfect gift for any collector or lover of fine timepieces.
Built to last, this watch roll's strong stitching and sturdy closure mechanism ensure that your watches stay secure and protected. The high-quality leather and durable construction ensure that this watch roll is a reliable choice for storing and transporting your valuable watches.
Whether you're a serious collector or just appreciate the beauty of a well-made timepiece, this watch roll is sure to impress. Invest in the Excalibur Brothers genuine leather watch roll case today and experience the epitome of luxury and functionality.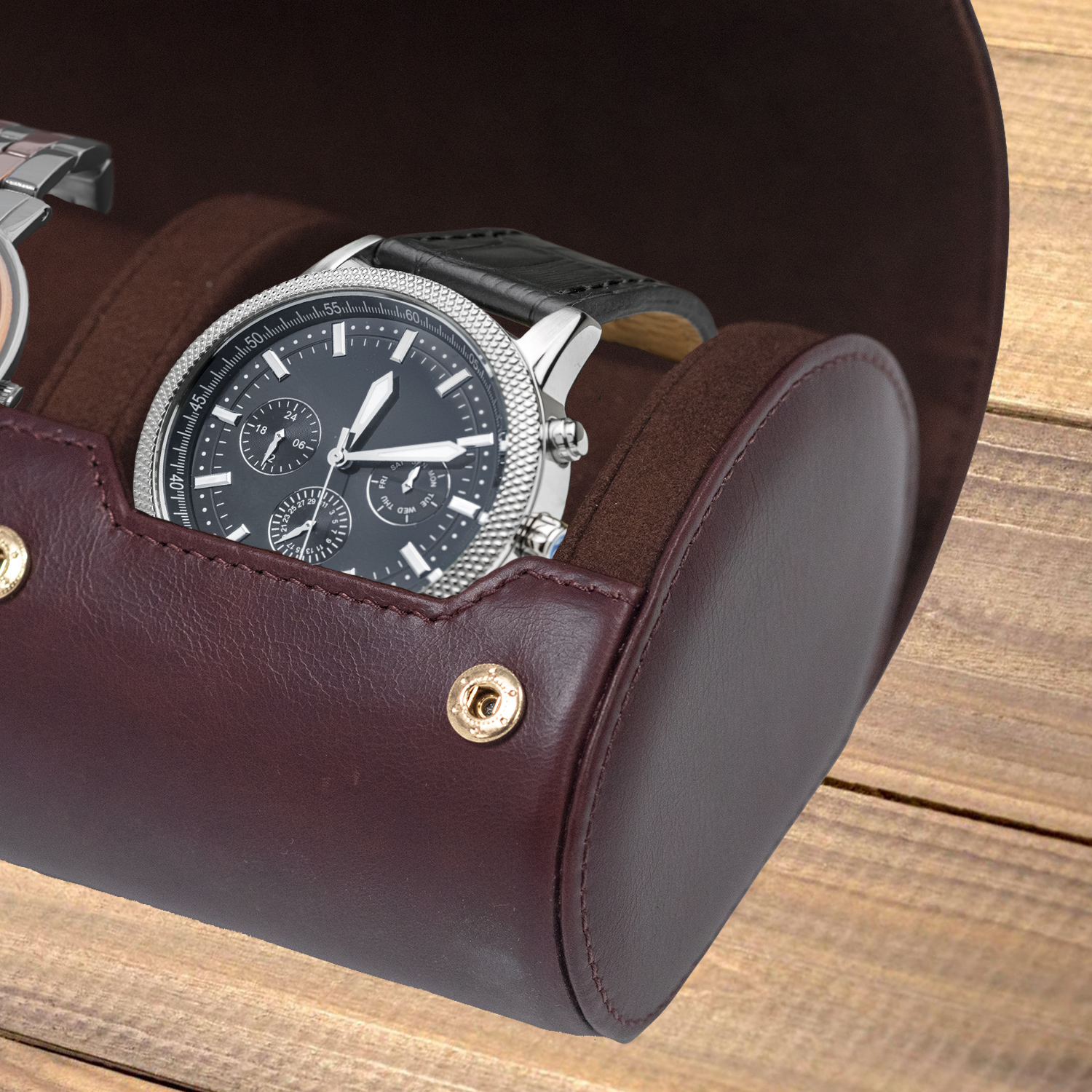 Our premium leather watch roll travel case is made of the finest, genuine leather that feels soft and supple to the touch. It has a luxurious look that's perfect for the discerning traveler who values style and quality. At the same time, the leather lends a classic and timeless quality to the leather watch roll. This travel watch roll is built to last and is resistant to wear and tear, ensuring that your timepieces stay safe and secure during transit.
From whom you love the most
Problems trying to resolve the conflict between the two major realms of Classical physics: Newtonian mechanics
---